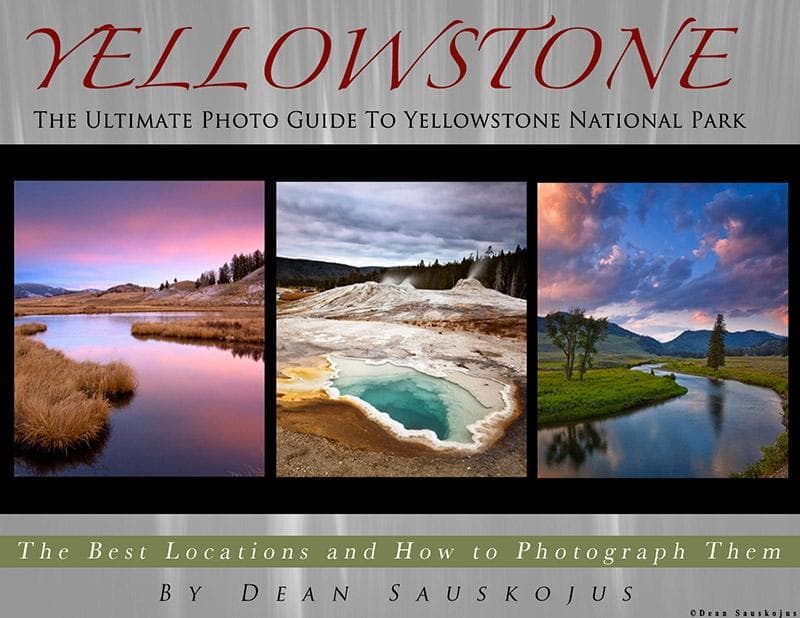 The Ultimate Photo Guide To Yellowstone National Park
downloadable eBook by Dean Sauskojus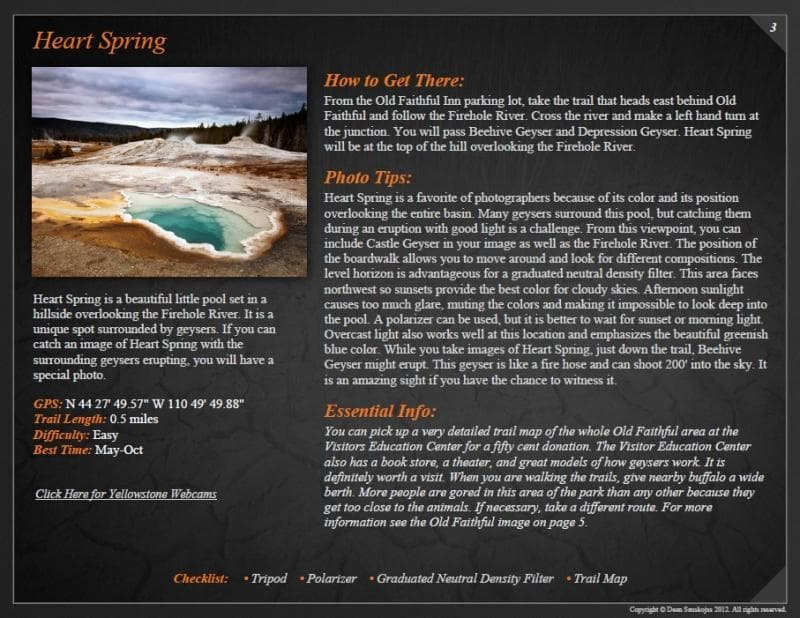 What is included:
43 Photo Locations
Covers thermal features, rivers, lakes, mountains, and more
Information about seasons, wildlife, and weather
Clickable Map of Yellowstone
GPS Coordinates and directions for each photograph
Tips on when to be at each location, right down to the time of day and season
What others are saying about the Yellowstone photo guide:
"I've had a look at the book and it is AMAZING! Gorgeous photos and lots of detailed information about each location."
Bret Edge, Bret Edge Photography
"I found the book extremely well written and presented, not to mention the photography."
Malcolm MacKenzie
"There is a ton of information there and the images alone make this book a killer deal! Top notch work Dean, you should be very proud!"
Aleksandra Miesak
"This e-book is a must read and a real bargain for those interested in photographing in Yellowstone. Highly Recommended!"
Matt Ludin